CHAZ WINKLER
Email: ~ Chaz @ IconsOnCotton.com ~
Phone: ~ 252-564-5317 ~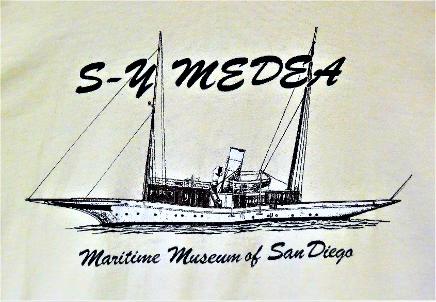 San Diego Maritime Museum T-shirt with the Steam Yacht "Medea"
"Early in World War II, Medea joined the Royal Navy as a barrage balloon vessel at the mouth of the River Thames. Later she went back to Scotland and was used by the Norwegian Navy, based there as an accommodation ship for Norwegian commando officers.
By 1946 Medea was back in British civilian service, cruising off Cornwall and the Isle of Wight. During the 1950\'s and 1960\'s, she had four different owners, including Job Longson Wild, her owner prior to World War II. In those post-war years she served at her owners' pleasures." Here...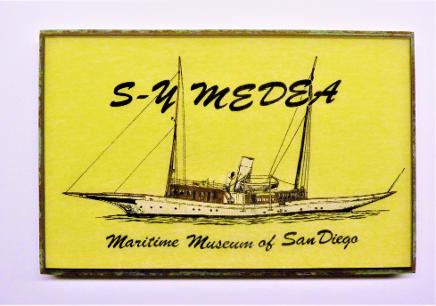 Wall Plaque made from T-shirt at left with
Custom Bronze Patina Trim