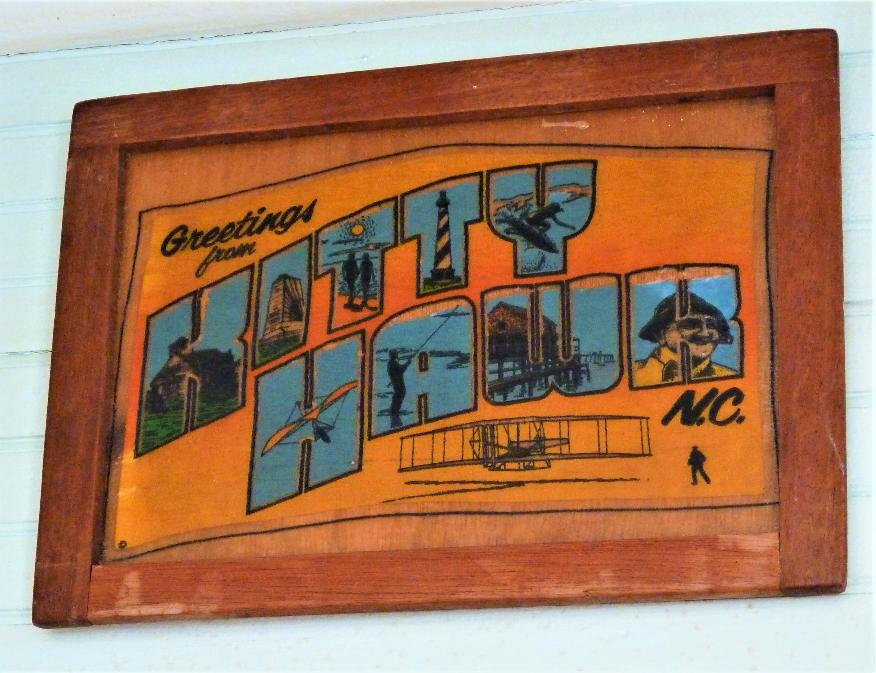 Classic 1970's "Greetings From Kitty Hawk" T-Shirt, One of the Earliest Plaques I Made in 1982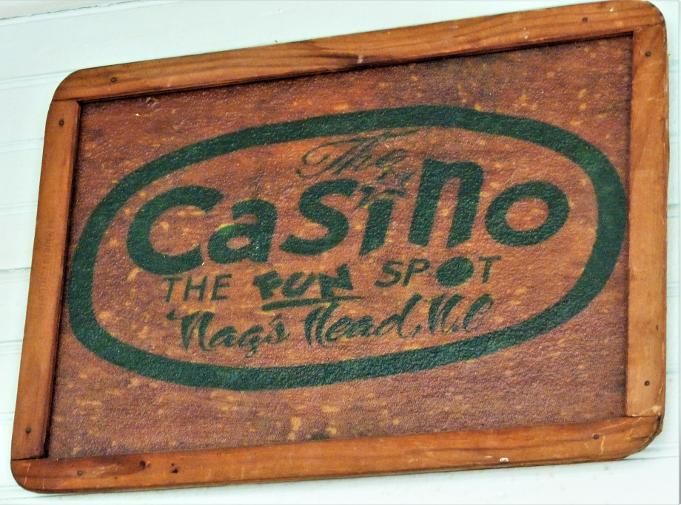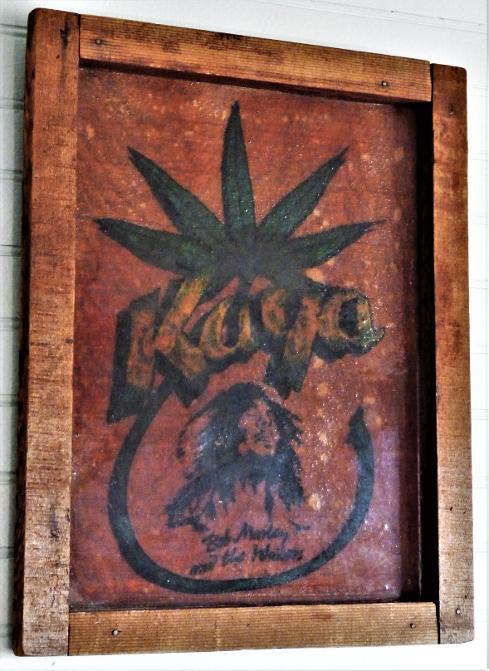 This T-shirt graphic artwork and the one seen below were the first T-shirts I "poured" in April, 1981
THE FIRST T-SHIRT Plaques:
In the Spring of 1981 I was doing my laundry at a local laundromat here on the Outer Banks,a resort area on the coast of North Carolina. I moved to the area in 1980 to surf. As the son of a graduate from the US Naval Academy who was a career Submariner, we were frequently stationed in San Diego in the 1960's, where I was born in 1954. While living on Point Loma for 7 years, home of the vibrant bohemian beach community of Ocean Beach, surfing became an integral part of my life.
See some early surf T-shirts from my collection HERE...
A few days before my trip to the laundromat, I had lost one of my favorite T-shirts on a trip to a surf spot in the CAPE HATTERAS NATIONAL SEASHORE known as "The Boiler". Although I can't remember now which shirt that was, I do remember making the drive back down there to see if I could find it and being disappointed that it was nowhere to be found.
While folding my laundry that day, I thought how bummed out I would be if I were to lose the two Bob Marley shirts from the 1970's I had just washed (pictured here). That was the inspiration for what would become the idea I went on to Patent four years later. The next day I took some epoxy resin I had been using to mount some of my photos and concert flyers on wall plaques and used it on the two Marley T-shirts, creating the first of thousands of T-shirt graphics have preserved over the past 40 years.
You can see a wide variety of those shirts on the "POURED T-SHIRT PLAQUES" page HERE....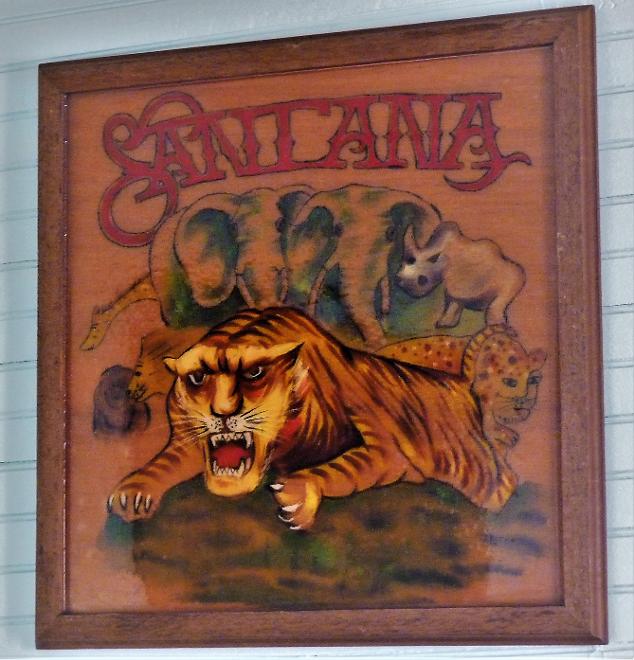 Hand Painted Graphic on 1977 Santana Fan Club T-Shirt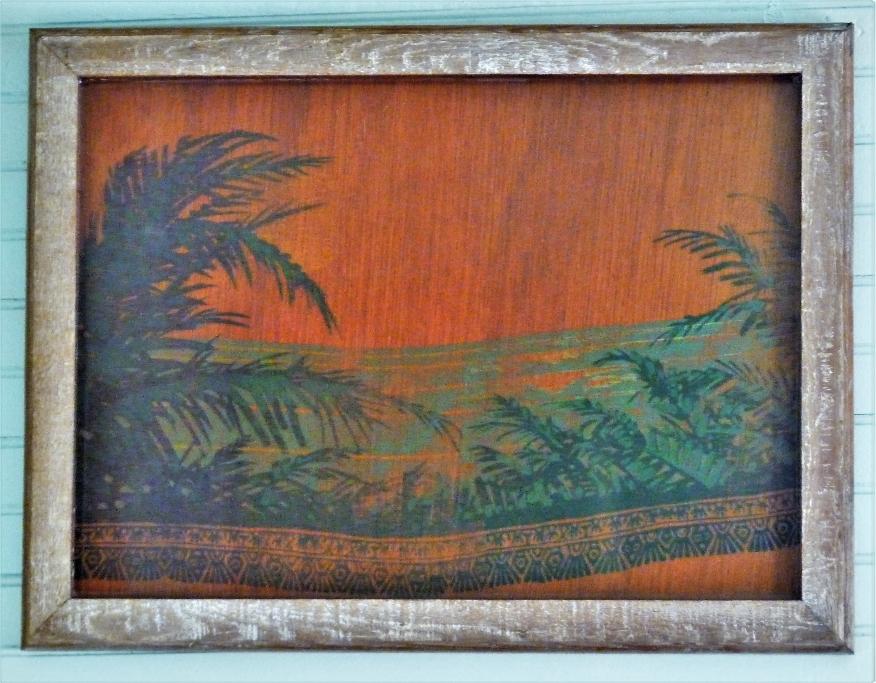 Classic Early Style with Wood Grain Showing Through the Resin Soaked Graphic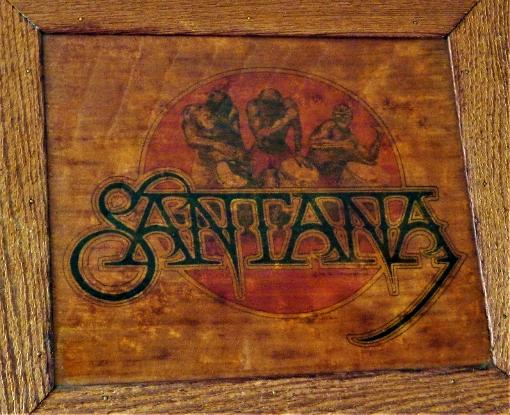 Rare 1977 Santana T-shirt from the Santana Fan Club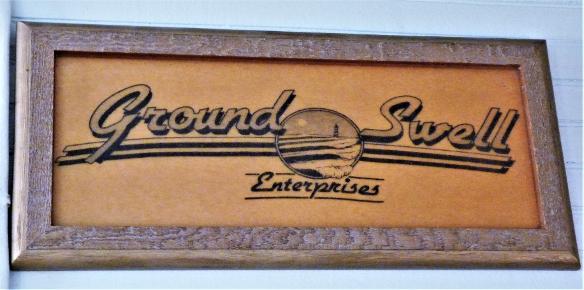 Early style T-shirt Plaque from the Original Groundswell Enterprise logo, 1986
Business Card on Back of the Plaque Below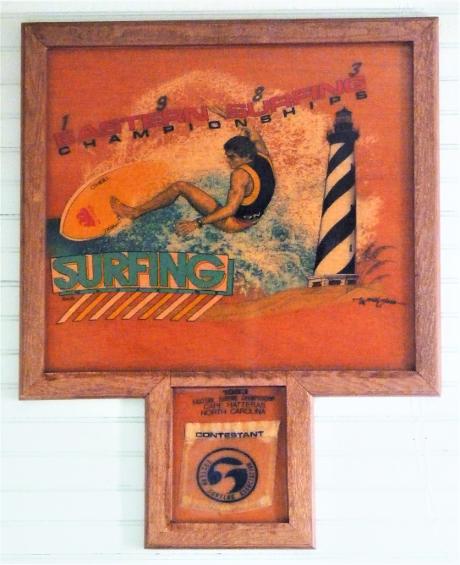 My 1983 ESA Contestant T-shirt Plaque with Pocket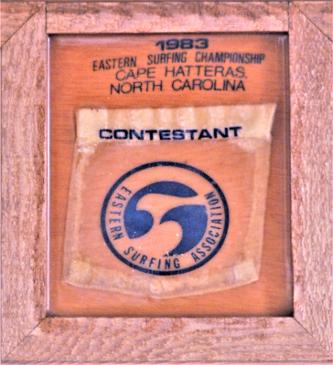 Preserved Pocket with "Heart Print"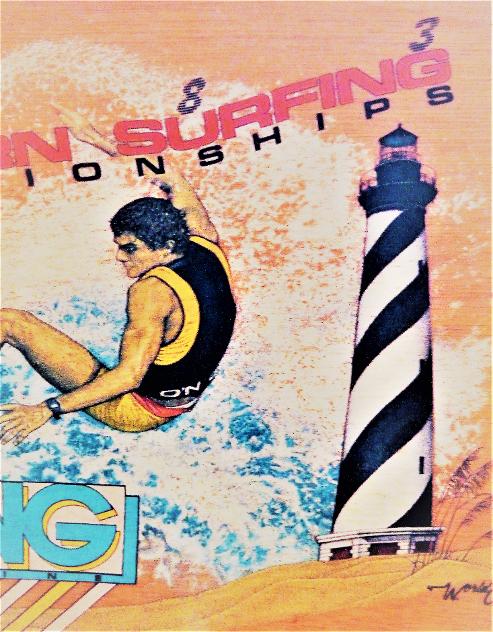 Closeup of Screen Print on Back of the Shirt