This Gallery has examples of some of the recent additions of custom, hand crafted onsite
Trim Styles that are created after the three layers of custom blended epoxy resin are applied.
They include the "Stamp Edge Trim" shown above. New treatments of plaque edges are
"Faux Patinas" created with
Sculpt Nouveau
products, "Exotic Wood Trims, and Full Wood backings",
and my newest option, "Drop Shadow Style Edge Routing", as seen on the Bob Marley T-shirt below in the gallery. All plaques come with the original tag from the collar of the T-shirt as a Certificate of Authenticity, verifying that the actual T-shirt art has been preserved and no copyrights have been infringed.
By clicking on any thumbnail below, you can access and maneuver to other images within the gallery...
This T-shirt's image is taken from MILAGRO album cover, which was the seventeenth studio album by the band SANTANA, released in 1992. The "Stamped Edge Trim" was used to fit the style of the graphic.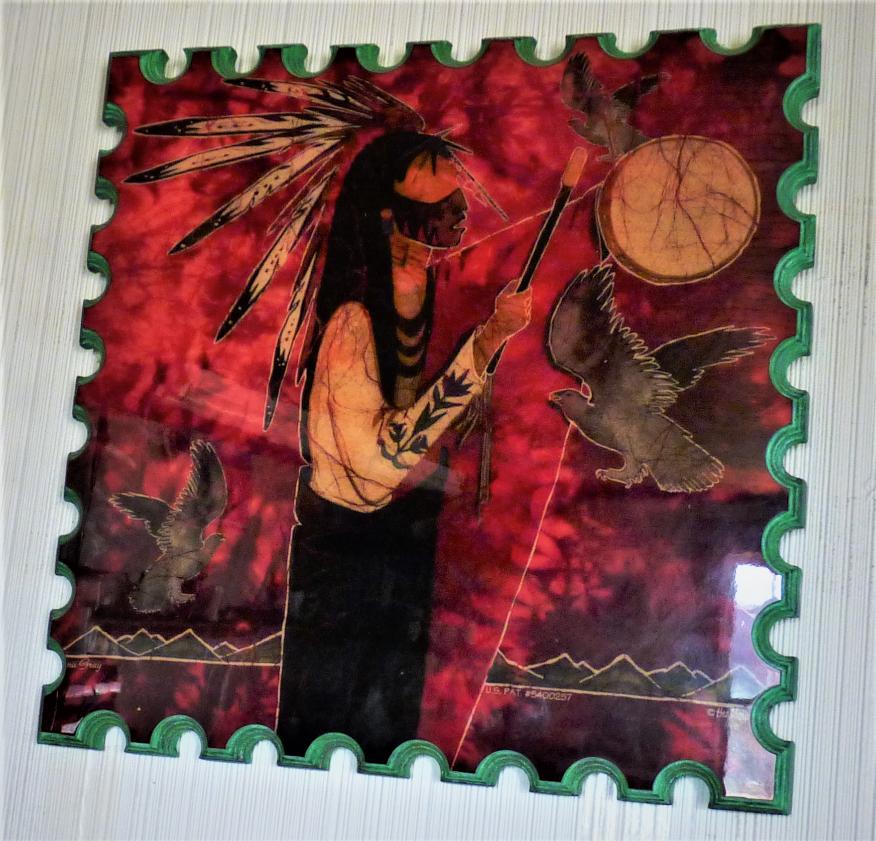 The artwork on this The Mountain T-Shirt is Gina Gray. She was a "Renowned" Osage Native American artist. She has had some of her works featured at the
Smithsonian Museum. It also has the recently introduced "Stamped Edge Trim". (The white area at bottom right of this photograph is glare f
rom
a window in my studio.)
© I
CONS ON COTTON PROJECT 2022